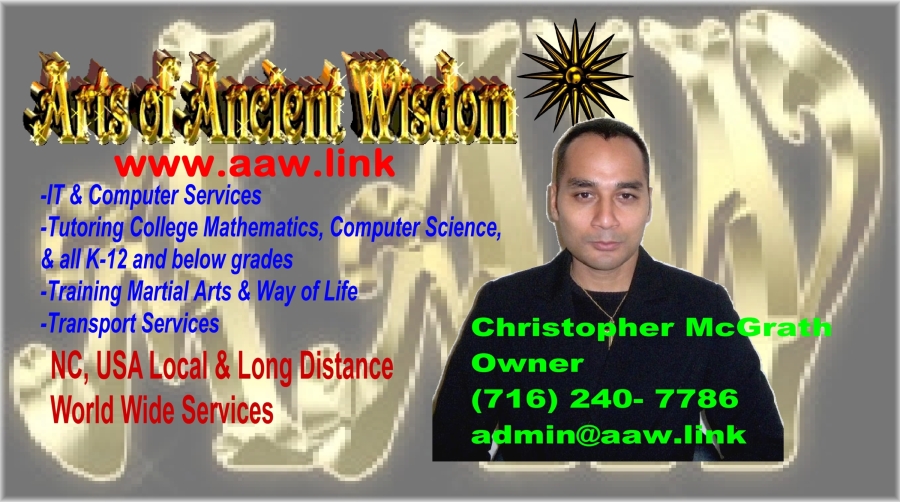 Contact Christopher McGrath for web development, software engineering, programming, IT engineering works, or tutoring. Phone: 716 240 7786; Email: mcgrath_ch@hotmail.com.
All clients or potential client calls are handled and treated with respect at all times. Investors calls are always welcome. Solicited calls for other parties business service advertising will not be answered well. Email first with your contact info. admin@aaw.link emails also go to owner's personal email mcgrath_ch@hotmail.com. Click to see unsorted
Professional Profile here.